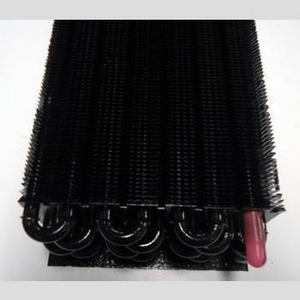 Evaporator Coli - 800200
COIL, EVAP T-35F,49F, 72F 24" x 8 3/4" x 4 3/8"
Model specific notes:
IF REPLACING DRILLED COIL MUST ALSO ORDER 991224 CONTROL KIT-PCN 9901
DISCLAIMER
When in doubt, please call us with your model and serial number to confirm part number needed. 
Please note product images, specs and other information provided may change at any time without notice and may not reflect the units in stock at dealer location. We pride ourselves on working with companies who are constantly researching and developing better products and as such specs may change with little or no notice.