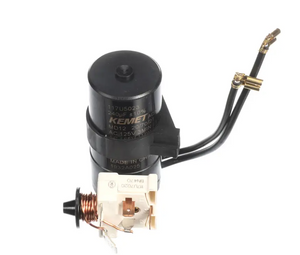 START/RUN COMPONENT - 826974
START COMP KIT NLE11MN INCLUDES: 824039 RELAY, 920133 CAPACITOR, AND 823065 RETROFIT INSTRUCTIONS. PCN-11578. WARRANTY MUST ISSUE A CALL TAG IF UNIT WAS SHIPPED AFTER 7/17/20
Model specific notes:
USED TO RETROFIT UNITS WITH 213993 COMPONENT KIT USED IN 219179 OR 215141 COMPRESSORS MADE BEFORE 9/9/20. THIS KIT REPLACES THE 997806 RELAY AND 921376 CAPACITOR. IF EITHER ONE OF THESE COMPONENTS NEEDS TO BE REPLACED WE SHOULD SEND KIT. PCN-11578
DISCLAIMER
When in doubt, please call us with your model and serial number to confirm part number needed. 
Please note product images, specs and other information provided may change at any time without notice and may not reflect the units in stock at dealer location. We pride ourselves on working with companies who are constantly researching and developing better products and as such specs may change with little or no notice.