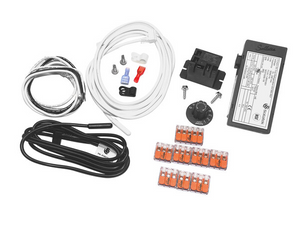 Temp Control - 848325
Description:
UNIVERSAL CONTROL KIT, TEMP FCA23 UPS OLD#S ARE UTD REPLACES 985434, 991224, 845563, 847649. 846763 INCLUDES: 837360 TEMP CONTROL, 837358 KNOB, 2) 210680 SCREW, 995941 PROBE, 995942 PROBE, 841889 RELAY,2) 901878 WIRE ASM, 901879 WIRE ASM, 919558 WIRE ASM, 913157 WIRE ASM,842199 TERMINAL,
When in doubt, please call us with your model and serial number to confirm part number needed. 
Please note product images, specs and other information provided may change at any time without notice and may not reflect the units in stock at dealer location. We pride ourselves on working with companies who are constantly researching and developing better products and as such specs may change with little or no notice.